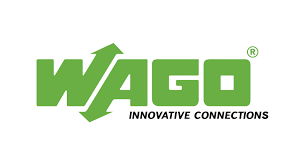 For rapid, secure, maintenance-free connections: WAGO is your partner for all conductor types.
WAGO was founded on April 27, 1951 by Friedrich Hohorst and Heinrich Nagel as WAGO Klemmenwerk GmbH. Before this came the purchase of the first patent for a spring clamp.
At the time, the quality of available raw materials prevented the clamps from adhering to this principle while being manufactured properly. This led to the creation of the screwless clamp, known today as the spring clamp. Spring clamps have become recognized worldwide as an industrial standard for wire connection.
In 2003, the 222 series was released.The 222 is a toolless splicing connector that uses an orange lever to secure inserted wire between 28-12 AWG.
In 2015, the 221 series was released. The 221 series is similar to the 222 but is slimmer and has a transparent housing that makes it possible to verify proper wire insertion.
Rich use scenarios, safe, stable and fast
Extremely Easy to Use
You can open WAGO's splicing connectors easily and quickly. Opening the levers on the 221 Series requires little effort. This means you can connect conductors quickly – and without any tools! While connecting the conductor, recessed handles on the sides ensure an easy, secure grip on the connector.
Two Sizes for All Conductor Types
Quickly and easily connect all conductor types of different cross sections using two-, three-, and five-wire Connectors. The 221 Series Connectors accommodate Solid, Stranded and Fine-stranded conductors in two variants from 12-24AWG and 10-20AWG.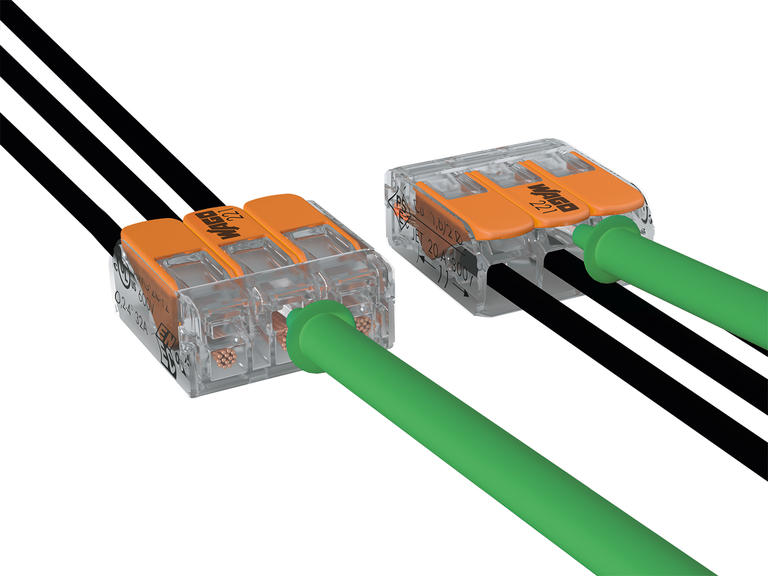 Two Test Slots
With the new 221 Series Splicing Connectors, you can now test the voltage from both sides – even when installed. The connectors have two test slots right where the WAGO imprint appears: one in the conductor entry direction and one on the opposite side.