Exclusive Discount Alert: Ceiling Fan Lights at Unbeatable Prices!
Are you ready to elevate your home comfort and style while enjoying a fantastic discount? Look no further than our exclusive promotion on ceiling fan lights! For the next three days, you can grab this amazing ceiling fan light on Amazon for a jaw-dropping price. Originally priced at $145.9, it's now available for only $72.95 when you use our special promo code. Don't miss out on this limited-time offer! Click the link here to take advantage of this incredible deal.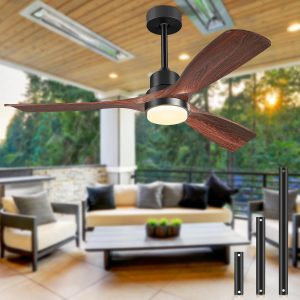 Discover the Benefits of Ceiling Fan Lights:
1. Multi-Functionality: Ceiling fan lights not only keep your space cool but also provide ambient lighting, making them a versatile addition to your home. They are the perfect solution for any season.
2. Energy-Efficient and Eco-Friendly: Reduce your energy bills and your carbon footprint by choosing ceiling fan lights over traditional cooling methods. They are an environmentally conscious choice that also saves you money.
3. Stylish Interior Upgrade: Ceiling fan lights are more than just functional; they are a stylish addition to your home decor. With a variety of styles and designs available, you can find the perfect fit for your personal taste and interior aesthetics.
4. Whisper-Quiet Operation: Enjoy the comfort of a gentle breeze without the disturbance of noise. Modern ceiling fan lights are designed for quiet operation, ensuring a peaceful environment.
5. Long-Lasting Investment: High-quality ceiling fan lights have a longer lifespan, providing you with reliable performance and functionality for years to come.
Don't let this amazing opportunity slip through your fingers! Click the link here and use the promo code to secure this exceptional ceiling fan light for just $72.95. Act fast, as this exclusive promotion is available for a limited time. Make your home even more comfortable and stylish today!